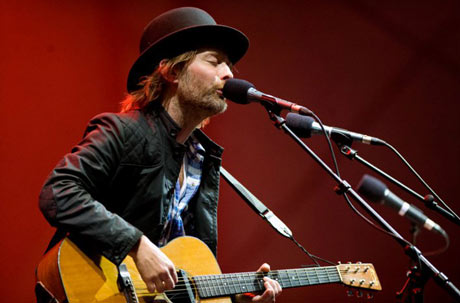 Thom Yorke ofreció una presentación en solitario en el Deer Park Stage de The Big Chill, Ledbury (Inglaterra), llevando un atuendo no muy típico de sombrero negro, mismo con el que ya había sido visto en ciertos momentos durante su concierto con Jonny en el festival de Glastonbury. Tocó una lista de 12 canciones, destacando Give Up the Ghost como el nuevo tema que será parte del repertorio oficial de Radiohead. Sorprende también encontrarse con canciones como The Gloaming y Planet Telex, considerando que son temas no muy habituales en un solo de Thom.
Setlist
1. The Earaser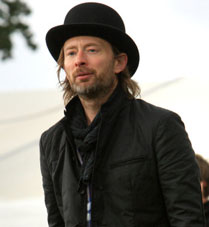 2. The Clock
3. Harrowdown Hill
4. I Might Be Wrong
5. The Gloaming
6. Reckoner
7. Black Swan
8. Planet Telex
9. Give Up the Ghost *
10. Cymbal Rush
11. Everything in its Right Place
12. Airbag

*: Anunciada como canción de Radiohead.
Foto superior de Nick Pickles.
Ver más fotos: 1, 2, 3.